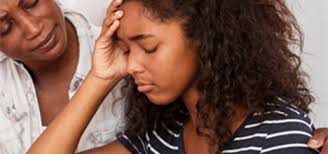 Cancer does not exist in a vacuum. When a parent, child, or other family member is dx with a life threatening illness, the entire family system is impacted and changed.
For teenagers, navigating this life involving new routines, hospital visits, and uncertainty, can be an incredibly overwhelming and isolating experience. For many adolescents impacted by cancer, the feelings of anger, guilt, depression, and anxiety have now been intensified since the start of the pandemic.
According to the CDC, since the onset of COVID-19, it is estimated that nearly a third of high school students experienced poor mental health, with 44% feeling persistently sad or hopeless. Now more than ever during this mental health crisis, it is critical that teens who have a family member with cancer, are dx themselves, or have experienced a loss due to cancer, have access to free social and emotional support.
Many parents feel overwhelmed and helpless when their child or teen is struggling. According to Harvard Health (2022) parents can
• Create rituals of communication – regular check-ins
• Encourage downtime & healthy media habits
• Encourage exercise and adequate sleep
• Keep in touch with the other adults in your child's life – teachers, coaches etc. who can be supportive and help to create a community
• Try to make your home judgement free
• Pay attention to your own mental health
To read the full article click here: .https://www.health.harvard.edu/blog/the-mental-health-crisis-among-children-and-teens-how-parents-can-help-202203082700.
If you have a child or teen impacted by cancer, reach out to us for support. We have programs specifically for children, teens and parents.